Guilty! Why Canada and its churches stand convicted of Genocide, and what we are doing about it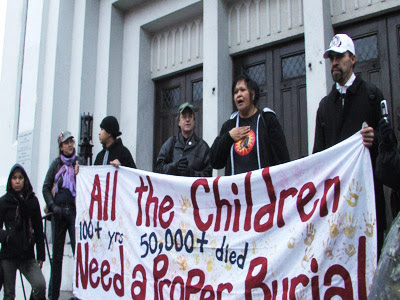 This week, host Kevin Annett is joined by indigenous elders and genocide survivors to reveal the Canadian Holocaust, and the Republic's campaign to stop Canada's murderous legacy. How will a post-Canadian nation undo its wrongs and live as equal partners with indigenous nations?
Listen and join the movement, this Sunday, March 8 at 3 pm pacific, 6 pm eastern, at www.bbsradio.com/radiofreekanata . For background see : www.itccs.org , www.hiddennolonger.com .
Sponsored by the Provisional Council of the Republic of Kanata
www.kanatarepublic.ca